Kingfisher Trust

The Kingfisher Café is based in West Street Bridlington and run solely by volunteers who cater for the homeless providing cheap quality meals. All funds raised are used directly for local homeless, needy and vulnerable people. They also offer practical support, information, bedding, clothing, start up packs for those going into accommodation and a sympathetic, non-judgemental ear.
The 3 year grant from The Brelms Trust was awarded for core costs of running the café.
Helping families with young children suffering from the effects and after effects of cancer treatment, life-limiting Illnesses or bereavement to enjoy a family holiday together with minimal financial cost and maximum fun.
The Brelms Trust grant will help pay for families from Yorkshire to go on caravan holidays in Filey for the next 3 years.
MESH Community Cohesion Services
MESH provides mediation services including neighbour, community (neighbourhood), family and workplace mediation to several local authorities in Yorkshire.
They also provide a 'community cohesion' service in neighbourhoods experiencing tensions by working in partnership with neighbourhood groups, organisations and statutory services. They are a recognised centre of excellence in mediation training including for volunteers and front-line service providers in neighbour mediation skills and practices.
The 3 year grant from The Brelms Trust will help to expand the conflict resolution and mediation services by contributing to the Development Manager's salary costs.
Why Don't We
"Why Don't We" provides a range of creative opportunities for adults with learning disabilities in the Bradford area. They are a vibrant community of people working together building on the success of the Viz-Able Project.
The Brelms Trust awarded a one year grant for costs of a Trainee Facilitator to start a new group for adults with learning disabilities.
Abigail Housing
This West-Yorkshire based charitable company is dedicated to providing support and homes to refugees and asylum seekers who find themselves destitute including those who have been refused asylum but cannot reasonably return to their country of origin and those given refugee status who have to leave their NASS housing.
The three-year grant from The Brelms Trust was awarded for the rent and office costs of the Destitution Project.
Calderdale Smartmove
SmartMove operates a Bond Guarantee and Tenancy Support Scheme in Calderdale providing a high quality, client-centred service.
It assists homeless and vulnerably housed people by securing sustainable homes and developing a variety of services, including successful learning and training programmes. Their aim is to empower people to live independently and to give them the skills to maintain their tenancies successfully.
Old Quarry Adventure Playground
Since it first opened over 40 years ago, the Addy has developed into a safe place for local children to play and explore. The Old Quarry Adventure playground provides daily play sessions for children of all ages; as well as services for the elderly, children with additional needs and for local young people.
The Brelms Trust grant of one year was awarded for salary costs to run a play scheme for children with disabilities.
Small World Cultural Arts Collective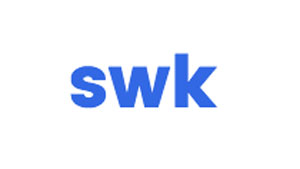 Small World was set up in May '99 to provide grass roots,  participatory arts in Keighley, enabling individuals through the arts to develop, and communities to come together.
Small World has worked on a range of projects with young people from all over Keighley, focussing on areas of disadvantage, as a means of engaging young people at risk.
The Brelms Trust awarded a one-year grant towards the costs of a pilot support group for young mums with mental health issues.